Welcome back to the Manifesto, constant reader, after some serious deliberation and a lengthy blackout here at the dive bar, I decided to pony up the annual fee and get the blog viewable for another trip around the sun.  A handful of you guys were squatting in the dark anyway, drinking roonTree's bathtub gin, carving obscenities into the wood flooring and gambling for each other's shoes, so I thought the least I could do was pay the electricity bill. I'm not sure how active I'll be (if at all) in the coming weeks, but with 225 posts there should be enough content in the dusty archives to keep the average reader interested.  As usual, if you have something Lego related that you'd like to post here, just let me know through the Contact tab or shoot me a Flickrmail an I'll make it happen.

I can offer you one small offering of new material however.  A while back I posted about Ron L. Mitchell's new blog, Ron's Brick Bastion.  Unfortunately it look's like Ron has been a little silent lately as well, but maybe this posting will inspire him to re-ignite the engines.  Today it's my pleasure to present Ron's reaction piece to my original post.  Take it away, Mr. Mitchell (née Archon Caledonia).
Keith has been after me for a while to write for his blog.  I tend to procrastinate.  I have good Ideas but tend to not get them in a completed form, or maybe it just takes a while to get there.  Keith gave me a promotional, for which I thank him, and it spurred me to look at the drivel I started and try to finish it.  It was to no avail!  Humor requires a foil, a self-deprecation, a turn of commonality.  I told you what I wrote was drivel?  Yep, the asinine meanderings of a CBD oil marinated sitcom writer made me look bad.  So, I decided to do this.  I decided to come clean and maybe through admission of this problem I could get a handle on it.  I saw a shrink on TV say something like that once, maybe it was Frazier, I am unsure.  It stuck with me.  So here goes…
Constant readers, I have a confession to make.  No, I am not Bricks Noir!  I am not that talented with the digitally aided design stuff.  I acknowledge the talent and time that goes into that work, but, no.  It is not I.  Rather my confession before the magnanimous Manifesto league and support group regards the fact that I have a bad attitude.  Yes, my name is Ron and I have a bad attitude.  (Hi Ron).  I can hear it now, that semi-mocking slightly superior tone she took when I shared with a former beauty queen I short term dated that I was a Lego nerd…dweeb…otaku.  Not that she even knew what otaku was.  She semi dreamed of being a Cosmo girl, a swim suit model for Sports Illustrated…you know, something that would be really important and world changing!  Whereas, I just wanted to have some challenging fun building MOC's of cool stuff.
I should not still have a bad attitude!
It was decades ago…
But occasionally I hear the same condescension and sad disappointment in the tone of people I want to respect when I tell them my hobby; or more likely my wife of over 30 years tells them my hobby.  "You…still…play with Lego…how…urm…sweet." Sufferin' sassafras and succotash!!!!  What's your hobby?  Oh, you collect dolls?  You drink exotic wine, you make craft beer, you change the oil in your 1968 Camaro SS but it never leaves your garage!?!?  Okay, I know.  Calm down a bit, Ron.  Use your brain for something other than the trigger on a knee jerk reaction.  You asked what I did for fun and I told you.  I like to make things out of ABS blocks, bricks (though Goldman hates the term), Lego system IS my hobby!  MY hobby…
Okay, so bad attitude.  Christian's should not have a bad attitude, they should be all lovey dovey and hunky dory kumbaya singing, turn the other cheek types.  Correct?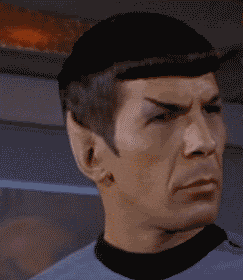 My response to that is that Jesus took a rope, made a whip out of it and tore up a Wal-Mart set up in the temple grounds driving out all the employees and customers alike.  Saint Nick, the guy most people recognize as Santa Claus, or the root of that legend, got ticked off in a church meeting and punched the lights out of another member of the council.  Peter hacked off a guy's ear with a sword!   Remind your Sunday School teacher of that, why doncha.  Yet…it is Lego we are talking about.  It is a kid's toy intended to entertain youngsters.  I do wonder what ole Ole would think of what his toy became.  I wonder what he would think of the new sets, special parts, the turns and twists of his legacy in ABS?  I would like to see his reaction to the massive conventions and large dioramas, third party parts and to Bricks Noir's projects…maybe not.
I sit here at my laptop on this snowy day in the Ozarks with my bad attitude all stirred up.  I heard that tone again recently.  The one that questions your adult maturity because you still play with toys.  They keep that look on their face until I show them videos from the last convention attended, videos of the sheer massive crowds, pics of the ISS in Lego, models of buildings in New York, flowers and frogs by "he who shall go unnamed on the Manifesto but who could care no less for a poorly run website called MOCpages", how there is this huge world wide community of TFOLs and AFOLs…and it reminds me that despite all…I am still Otaku.  I am still a dweeb.  I am still a bit socially awkward, I am an introvert after all!  Maybe that is why I like Keith and the Manifesto.  I have a bad attitude, too.  I like sarcasm and sass, trash talk and…. Constant reader, Ole named his toy Lego.  It means, as we all know, to "play well".  So I look at my reflection on the dark corner of my laptop and remind myself that I, the Lego Otaku, the ABS Ascetic, the Hermit of Plastic, needs to play well.  I can have the bad attitude but still play well with others.  My last work evaluation shows that I play well with others!
Yes, I know, I am preaching to the choir.  You, gentle reader, understand the battle.  You recognize that there are those who do not understand or even worse do not want to understand.  Well, I don't want to understand Magic the Gathering!!!  My investment in Lego parts and elements is more important to me than a retirement portfolio, sports memorabilia and man cave esthetic!  My Pinterest has sections on storing Lego and cleaning modular buildings, how to mod a 9volt power supply and which batteries work best in trains.  Aw well, maybe I just am too passionate for my hobby.  Maybe I let such things just get under my skin…or maybe I have a real problem.  But then again, it is why I am here, with Keith, hanging around with Matt Roontwit in the virtual world, thinking about Decisive Action: the game, and knocking back the hot wings waiting for the drunks to need a ride home…